We know from research that most people want to age in place. COVID-19 has shown that most people also want to receive care in their homes and communities. This trend will continue long after the current health crisis has passed. 
But shifting care to the home doesn't happen overnight. It requires new models and digital tools to help people stay connected to their providers and health plans.
Part of the solution is getting the right data to the right people at the right time, to facilitate clinical interventions and address non-medical needs in a timely manner.
Engineering director Jay Riggins is laser-focused on meeting this challenge.  
"We're building tools to access data from a variety of sources so we can provide an accurate picture of what's happening in the home," he said. "Our goal is to put every provider in the nation on our network so we can continue to offer more insights and  impact more people and families in a positive way." Here's what else he said:
1. Talk about the important (and challenges) of acquiring home-based data. 
We want to drive insights from multiple home-based data sources, including caregiver assessments, to provide a complete picture of the patient journey. Insights are drawn from algorithms that look at a variety of data points and are based on proprietary business logic.
Based on those insights, we can activate real-time alerts to empower case managers to take immediate action or adjust care plans, if necessary. This requires organizing and analyzing gigs of data, integrating with different EMRs, and presenting it to our partners in a way that is meaningful and easy to use.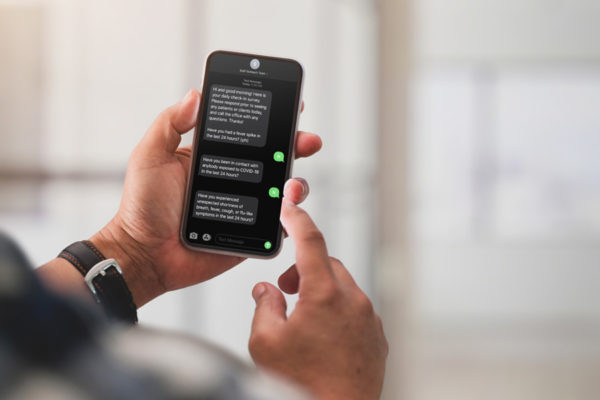 2. How did the team address the Covid pandemic?
After hearing from our customers on the front lines, we rolled out groundbreaking solutions to help providers remotely check in on dozens, even hundreds, of patients at a time.
They're using our tools to get insights into things like bed availability, which was a huge (and recurring) issue; and to remotely check in on their own staff to make sure they are staying safe.
All of that development happened in a matter of weeks. It was a textbook example of how we work: there is no red tape, and because of that, there are no burdensome processes holding us back. 
We can change on a dime in a way that we see fit so we can continue to lead the market. In my experience, this is unprecedented.
3. What makes the Dina team unique?
Every engineer on our team has a clear sense of ownership to all parts of the product. In other companies, you have a specific pillar or piece of technology that you're responsible for. Our engineers touch all of the code and have a clear understanding of what's coming out of it. This helps us remain empathetic, not just to our end users, but to each other.
The greatest value, though, is our ability to change on a dime in a way that we see fit so we can continue to lead the market. In my experience, this is unprecedented. The urgency, passion and level of competence required to innovate and respond at such a fast pace is unbelievable. That challenge is met every day, not just by our engineering team, but everyone in the company.
Sign up for our newsletter and learn more about connecting to one of the most important care settings: the home.